Hanish Products
Made in the USA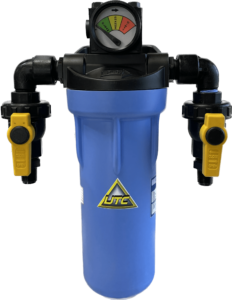 Drinking Water System - Can be hooked directly to the cold-water side of the sink OR have its own faucet that can be used with Alkaline water systems.
Comes with a BioGuard cartridge that will purify 17,000 gallons before filter needs replacement. Also has a meter to count down the gallons.
BioGuard removes bacteria, viruses, cysts, organic debris, parasites, and dissolved and particulate metals such as iron and lead. Its large pore size relative to the particles it eliminates, means the filter achieves the Holy Grail of filtration medias… high flow with high dirt-holding capacity, and low pressure drop.
$795.00